Welcome to USNAAA of Hawaii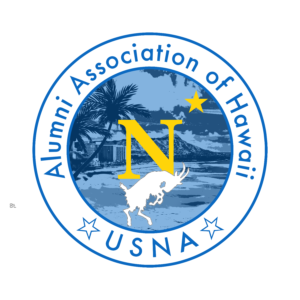 Aloha,
The tide changes, and with it, the current.   Like the tide, our association embarks into 2018 with new goals and objectives and new leadership.  We look to the future as a strong community organization focused on bringing people together, enhancing our Alumni's experiences and promoting the high standards of the Naval Academy.   We hope to strengthen old relationships, make new ones, and create new opportunities for our members through a series of planned events.   The United States Naval Academy Alumni Association of Hawaii will set the Standards amongst associations.
We have set up a robust Board of Directors that will meet often.   Each board member will bring valuable resources, experience and skills that will allow us to move mountains.
We will stick to basic principles that many businesses use to ensure success.   These principles are expressed with five simple words: Plan, Organize, Communicate, Execute, and Believe.
We have been and will continue to be leaders within our community, and will set the example for others to follow.  This will prove to be a fun and great experience for those who get involved.  The experience gained will be priceless.
Look forward to meeting all of you and working with the best leaders our country produces.
Mahalo,
Makani Christensen '03, President
---
Schedule 2018
15 March 2018 – Meeting Founders Day
14 April 2018 –  Founders Day at the Pacific Aviation Museum (Keynote Speaker Admiral Harry B. Harris)
23 March 2018 – Pauhana Hour (Location TBD)
14 June 2018 – Joint Committee Meeting Army Navy Football Game
1 September 2018 – University of Hawaii Versus Navy Football
8 December 2018 – Army Navy Game
26 December 2018 – Parent Club Dinner
---